We're building the easiest way for anyone from beginners to seasoned hunters to get out there. Right now we've hand-picked hunts in Texas, but you can sign up to get a notification as soon as we get to your area.
For beginners, Outpost makes learning to hunt easy. For experienced hunters, it makes finding the best hunts incredibly simple. You can learn more on our Help page, or instantly book a hunt right now.
We're elevating a new breed of hunter. Which is just another way of saying we're elevating the timeless breed. For lots of reasons, the way folks think about hunting (even within the hunting community itself at times) took a slide in the 20th century. We're getting back to what true hunters have always known themselves to be: responsible, ethical, food-oriented, and above all focused on reminding ourselves that we're always part of nature.
I didn't grow up hunting. And I had no inclination to do it — I grew up in the suburbs of Baltimore, went to college in New York City, and learned to write software. It wasn't that I'd rejected hunting — I hadn't even considered it. Have you ever woken up and thought, "I'm going to take up jousting"? That's how relevant hunting was.
A few years ago, that started to change. I got into food and cooking. Hard. I built kitchen gadgets, visited farms for fun, and even started a software business to help farmers manage their crops. I cared about finding high-quality meat, but had never personally hunted or processed an animal.
It felt inconsistent to be into meat while being disconnected from the process that puts it on the table. That process obviously includes killing, but that's the middle of the story. Stalking silently through the wilderness, straining to hear a leaf crunch, smelling an approaching animal, staring miles across a valley. Doing it for days. By definition, that is getting in touch with the wild at a fundamental level. That is the process that puts meat on the table. And that's what I was disconnected from.
After months of research on my own, a friend who's been a skilled hunter for decades volunteered to show me the ropes. My dad also dove back into the bird hunting he'd enjoyed as a teenager. Slowly I went on hunts for birds, and eventually deer and bear. But it took an effort that most beginners don't have time for. And surprisingly, finding good hunts stays a problem even for experts. Many resort to — I'm not kidding — going door-to-door to ask permission to hunt.
I started Outpost to fix these problems. There's a lot more on that at the links above, but you're here to use Outpost, not to read about why you should use it. So I'll let you do that. Get out there.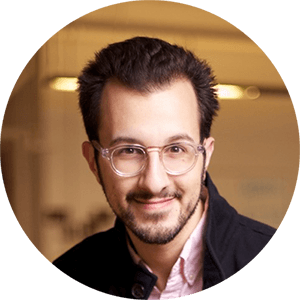 Kareem Shaya
(The guy who founded this company)
Email me anytime at kareem@outposthunting.com